Gift & Loyalty Card Services
"Acquire New Customers – Retain Existing Customers"
Easy – No Customer Login Required to Pay
Custom and Pre-Designed Gift Card Options Available
Direct Implementation with Credit Card Processor – No Third Party Necessary
Attract New Customers
Larger Sales Transactions
New Form of Revenue
Customer Gift Card Assignment
Online Reporting and Tracking
Great for Holidays and Special Occasions
Gift Cards are all about the perception of value. The problem with gift certificates is their perceived value being similar to a coupon. You can now throw away your gift certificate booklet and rely on actual Gift Cards that look and feel just like any credit card your customer may be carrying.
Gift Cards can be a key solution for driving new customers to your business. What better way than using your existing customers as a means of referring their friends or family to you by giving them the ability to purchase a Gift Card.
With options of personalizing text on a selection of predesigned Gift Cards or simply creating your own custom design, Gift Cards can be an easy program to implement at your business with little effort involved.
---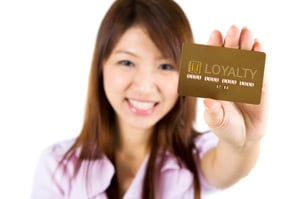 Custom and Pre-Designed Loyalty Card Options Available
Direct Implementation with Credit Card Processor – No Third Party Necessary
Retain Customers through Rewards
Premium Marketing with Custom Cards
Track Customer Spending
Point-Based System
Personalize Rewards and Point Requirements
Online Reporting and Tracking
People visit their pocketbooks at least once a day, if not more. There is no better environment to make your customers aware of your business on a constant basis. Providing your customers with a Loyalty Card will create more of an impact than you think by creating brand awareness every time they reach for payment.
Loyalty Cards generate rewards. This is how you can set your business apart from your competition. Customers will prefer to drive the extra distance or pay the additional amount for an item simply because they know they will be generating a reward by doing so.